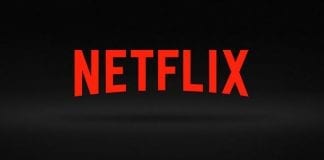 1
Netflix annuncia la season premiere di Orange is the New Black, il rinnovo di The OA e rilascia uno sneak peek di Marvel's Iron Fist


Nel giro di pochi minuti Netflix ha rilasciato una serie di brevi clip video, scatenando il panico tra i fan di tre serie di punta: Orange is the New Black, The OA e Iron Fist.
Le recluse del Litchfield stanno per tornare prima di quanto ci aspettassimo. La quinta stagione arriverà il 9 giugno 2017, e come anticipato da Danielle Brooks, coprirà l'arco di tre giorni. Tra quattro mesi scopriremo cosa sarà di Daya, nella serie di eventi che hanno succeduto la morte di Poussey. L'annuncio nel video che riportiamo qui in basso, ad altissima tensione!
Ricordiamo che seguiremo le storie di Piper Chapman&friends per ancora altri due anni, fino alla settima stagione, come annunciato l'anno scorso dall'account twitter di Netflix.
Our sentence has been extended. 3 more seasons, bitches. @OITNB https://t.co/AkMS9sdN2B

— Netflix US (@netflix) 5 febbraio 2016
Il rinnovo di The OA annunciato con una clip misteriosa…